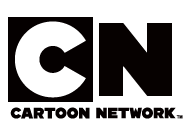 Cartoon Network
is an American cable channel launched in 1992 by Turner Broadcasting System. This network is also a home for
The Problem Solverz
and
The Amazing World of Gumball
, which were originally meant to be shows on it's late-night block or channel,
Adult Swim
, named
Neon Knome
and
Gumball
, but rejected for looking too mind-blowingly cute, allegedly. So they got passed on to this network.
Adult Swim
Edit
Main article: Adult Swim

Cartoon Network also has an adult oriented block called Adult Swim.
Cartoon Planet
Edit
Main article: Cartoon Planet
Cartoon Planet is an animated variety show that originally ran from 1995 to 2000, and from March 30, 2012 to present on Cartoon Network. A spin-off of the animated Space Ghost Coast to Coast talk show, the premise was that Space Ghost had recruited his imprisoned evil arch nemesis Zorak and his loud and extremely dimwitted archenemy Brak to assist him in hosting a variety show.
Cartoon Planet began as an hour-long block of cartoons hosted by Space Ghost, Zorak, and Brak. They would introduce full cartoons from the Turner Entertainment library, such as old theatrical shorts and Hanna-Barbera cartoons, including the original 1960s Space Ghost episodes. The host segments were often original songs and ad libbed skits. New material ceased being made in 1997, and most of the songs and skits were re-packaged into 22 half-hour episodes without cartoons.
The Amazing World of Gumball
Regular Show
Adventure Time
MAD
Megas XLR
Total Drama
The High Fructose Adventures of Annoying Orange
Robotomy
Ed, Edd n Eddy
The Powerpuff Girls
Teen Titans
Teen Titans Go!
Incredible Crew
Whatever Happened to... Robot Jones?
Uncle Grandpa
Courage the Cowardly Dog
Grojband
Sidekick
Code Lyoko
Code Lyoko: Evolution (coming soon)